Discover what it takes to turn your site into an inbound marketing machine.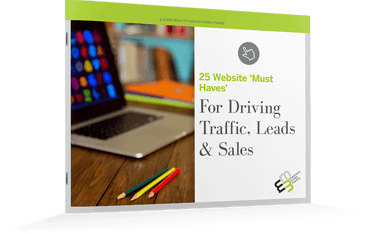 What does it take to build a great site that drives visitors, leads and revenue? Find out in this free, 48-page eBook — the ultimate resource for creating a killer website.
You'll learn:
How to get found online with search engine optimization (SEO)
Important design and usability factors
Tips for creating content that attracts and engages visitors
Best practices for converting traffic into leads
Start optimizing your website with these must-haves!