Increase the attendance, engagement and conversion rate of your next webinar with these useful tips.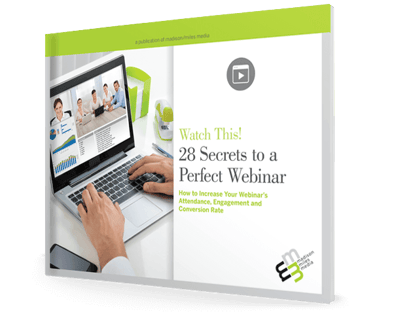 Handled correctly, webinars can be one of your most valuable tools for generating leads, driving engagement and increasing brand awareness. This FREE eBook will help you get the most out of the time, money and effort you spend on webinars.
You'll learn:
How to choose the best topics, titles and times
Where, when and how to promote your webinar to maximize attendance
What to do to before your webinar to ensure success
How to keep participants engaged during your webinar
How to use your webinar to nurture and convert leads
This 38-page eBook is completely free. Just fill out the form to get your copy now.