Start producing more consistent, professional content today.
The content you send out into the world is a direct reflection of your brand, so make it the best it can be. A style guide will help you write content that impresses and builds authority, but creating one can seem intimidating. We're here to help!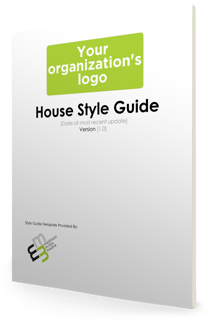 Our free style guide template is designed to allow you to quickly and easily customize every section to suit your company's needs. It will help you…
Define your company's voice so your brand sounds like your brand, no matter who is doing the writing
Write with your buyer personas in mind
Document your brand's approach to social media posts
Ensure consistency in capitalization, usage and spelling — including words and phrases that are unique to your company or industry
This handy template is completely free.